Meet Terri Flood – West Coast's #1 Honeymoon & Destination Wedding Specialist
Hi! I'm so happy you're here! It would be my pleasure and my privilege to help you plan the Honeymoon or Destination Wedding of your dreams! My goal, as the founder of Escapes Unlimited 25 years ago, is to provide unparalleled personal and professional Concierge Service to each of my wonderful clients. I'm a multi-award winning exclusive travel agent for Sandals & Beaches Resorts and sell only their amazing resorts.My 25+ years of experience in the travel industry, intimate knowledge of each Sandals resort and strong relationships with their wonderful staff, from Butlers to General Managers, allow me to make your dreams come true.

While my business locations have changed during the past 25 years, my business philosophy has not. Offering comprehensive, turnkey travel arrangements together with unparalleled customer service has allowed Escapes Unlimited AZ, LLC to grow each year while still maintaining personal relationships with my wonderful clients. It's extremely gratifying to have loyal clients return year after year (many for 20+ years) and refer family members and friends.

In 2008, Escapes Unlimited moved with me to Phoenix, AZ when my husband was transferred here. I soon noticed a huge absence of truly personalized service in the honeymoon and destination wedding market.

I believe a once in a lifetime event deserves service to match, so I created Escapes Unlimited AZ, LLC Concierge Service for honeymoons, destination weddings and romantic getaways. This service begins when we come to you, at a mutually agreed upon location, and listen as you describe your perfect trip. We ask questions, gather all necessary information and then you can relax. No detail is too small to pay attention to! We'll use our extensive firsthand resort knowledge and years of travel expertise to make your dreams a reality.

Travel has changed immeasurably over the years. Now, with the enormous amount of information and resources accessible on the internet, many people choose to shop for and purchase their travel online. Shopping online for travel can be educational and fun, but also often quite confusing because of the wealth of information available. Choosing Escapes Unlimited AZ, LLC for your travel needs will ensure you receive the best value possible along with outstanding personal service.
Meet Kerri Brewster – West Coast's #1 Honeymoon & Destination Wedding Specialist
While most kids were busy playing teacher or doctor, Kerri was staring at maps and taking out library books on different cultures of the world. Little did she know this innate love of travel and natural curiosity about the world would lead her to her future career and passion.

In her past life, Kerri was a top performing Assistant Vice President at Bank of America. For eight years Kerri worked her way up to running a team of asset managers who managed and sold REO and foreclosed properties. Prior to that Kerri served four years in the US Navy onboard the USS Tortuga managing the entire ship's training program. This experience took her through the Suez Canal, the Persian Gulf, the Baltic Sea and South America. Kerri attended West Chester University of Pennsylvania and Thomas Edison State College and earned her BA in History with a concentration in geography.

After spending four years as a business development manager with Sandals and Beaches Resorts, she made the seamless transition to Co–Owner and Honeymoon and Destination Wedding Specialist at Escapes Unlimited AZ, LLC.Kerri is an island girl at heart and enjoys traveling the world in search of the perfect beach. She also enjoys pilates, yoga and dance-based fitness and seeks out a class on every trip she takes. Her passion for travel has taken her to countless countries and cities. Some of her favorites include Greece, Italy, Thailand, Seychelles, Bahrain, Indonesia and every island in the Caribbean!

Of all the trips that you have been on, which is your favorite?
A recent trip to Indonesia took me to exotic beaches and Buddhist temples. However, the best part of the trip was getting on a boat that took us from Bali three hours east to the Gili Islands. A gorgeous trio of islands small enough to jog around with amazing snorkeling. Gili T has the backpackers vibe with lots of nightlife and restaurants while Gili Air was a sleepy little island off the grid. Perfect for getting away from it all.

Describe your perfect vacation day:
Sunrise yoga, breakfast with a view, an adventure, a nap on the beach followed by a fabulous dinner and perhaps a little dancing.
Please call or email us today. Let's begin planning your most romantic trip of a lifetime to the resort of your dreams.
We look forward to exceeding your expectations!
Terri Flood and Kerri Brewster
Escapes Unlimited AZ, LLC
(602) 466-2444
info@escapesunlimitedaz.com
Escapes Unlimited AZ, LLC is one of the top producing travel agencies in the nation
for Sandals & Beaches Resorts!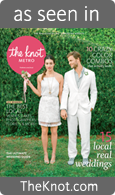 Credits I'm proud to share: